Pacific Northwest Home Inspections Services
Pacific Northwest Home Inspections is proud to serve south Seattle to Bellevue, Renton to Puyallup, Auburn to Enumclaw, Tacoma to Gig Harbor, and Lacy to Olympia.
Inspection services include
General Home Inspections
This inspection is a non-invasive, visual examination of the areas of your home that are safely accessible and visible at the time. It includes but is not limited to an inspection of the following:
Roofing
Heating and Cooling Systems
Foundation Framing
Fireplaces
Attics
Insulation
Ventilation
Built-In Appliances
Doors
Windows
Garage

Pre-Sale Inspections
Make sure your home is ready to be put on the market. This allows you to catch anything that might be found in a buyer's inspection and address it so that selling your home can run more smoothly.

11-Month Builders Warranty Inspections
Oftentimes a 1 year warranty is included with new constuction, and it is in place for a reason. I'll conduct an inspection that looks for these issues so that you'll have time for the builder to fix defects before the warranty runs out.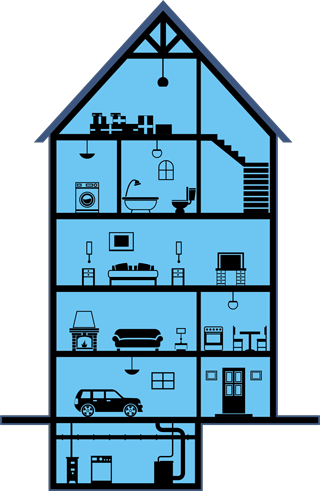 Home Maintenance Inspections
Whether or not you're thinking about selling your home, a yearly Home Maintenance Inspection can help you detect problems early so you can make immediate repairs where needed and identify items to fix in the future.

New Construction Residential Inspections
It might seem odd that a newly-constructed home might have problems, but there actually are many things that can go wrong during new construction that could go undetected for years. A New Construction inspection helps you make sure that defects can be addressed by the homebuilder before you sign off on your new home. These inspections happen before the final walkthrough and move in so that any repairs necessary are easily accessible.
For all inspections, customers receive a quick and detailed report. The report is easy to view on any computer or mobile device and includes a
Create Request List (CRL)
that is particularly useful for creating a list of items and deciding how they should be addressed before you close on your new home.
Contact Pacific Northwest Inspections